About Institute of Astronomy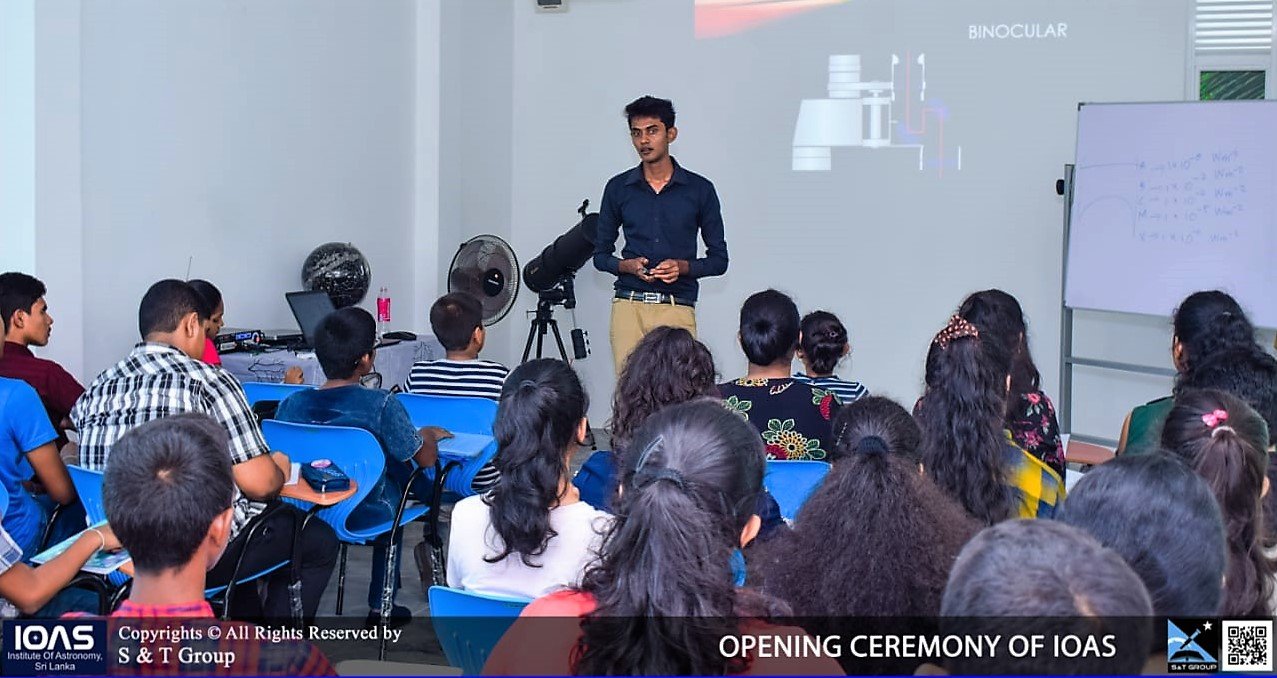 Institute of Astronomy is the first ever astronomical learning institute in Sri Lanka which is organized for local students and adults. From this institute, we have inaugurated Astronomy school for local students since December 2018 and also astronomy certificate courses. Especially, we designed an open lecture series for students and adults every month and it is also we offer freely. On the other hand, we are developing techniques of research methods and data analysis methods. Due to its quality and highly academic structure, our institute has designated as the main astronomical learning institute in Sri Lanka.

In addition, our institute organizes observational night camps for high school students, teacher and public. Happy to say that, our astronomy night sky observation camps criteria are not for only locals and we succeeded to reach internationals also. With the strong plan and competency, we are looking forward to presenting an amazing stargazing experience with excellence astronomy knowledge for participants of the night camps. Such as eye-catching lectures, Uses of constellation maps, practical knowledge of telescopes, observe deep sky objects and planets, and Discuss extraterrestrial life area some of them.
In order, our institute willing to start astronomy research like solar physics, analysing of variable stars, observational astronomy, and cosmology and already started observing sun by using Coronado Solar Max II. Our institute does not belong to only astronomy field and we have already started Earth Science courses for high school students.